Fill up outside your fuel card network

No card is accepted by more merchants

See Velos and fuel card transactions in one place
All in one place
If you have other products or services with Radius, such as fuel cards or vehicle tracking devices, you can manage them alongside your Velos card(s) in Radius Velocity. As well as being able to adjust limits and cancel or block cards, you can also set SMS transaction alerts for them, so you know who is spending, how much, and where.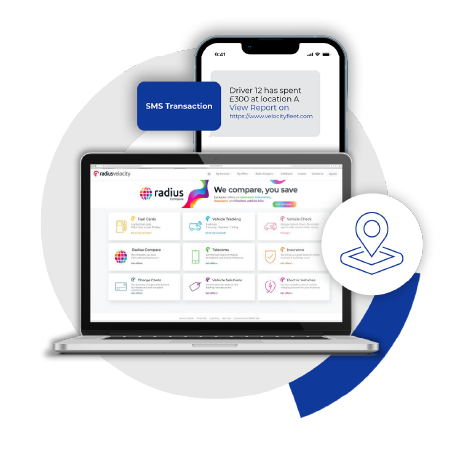 Accepted everywhere
Velos cards work through the Mastercard® network, meaning they can be used at the vast majority of stores, restaurants, hotels, airlines, and car rental agencies. What's more, Velos cards are accepted at all fuel stations across the UK, enabling you to fill up outside your fuel card network. No card is accepted in more places and by more merchants.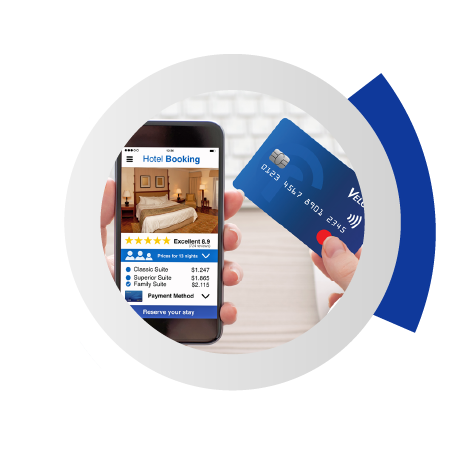 Flexible spending
You choose which spend categories and credit limits are available to your Velos cardholders, stopping any unwanted surprises at the card machine or on your invoices. Our cards can also be used for online purchases and cash withdrawals, so whatever you and your business need to pay for, we've got you covered.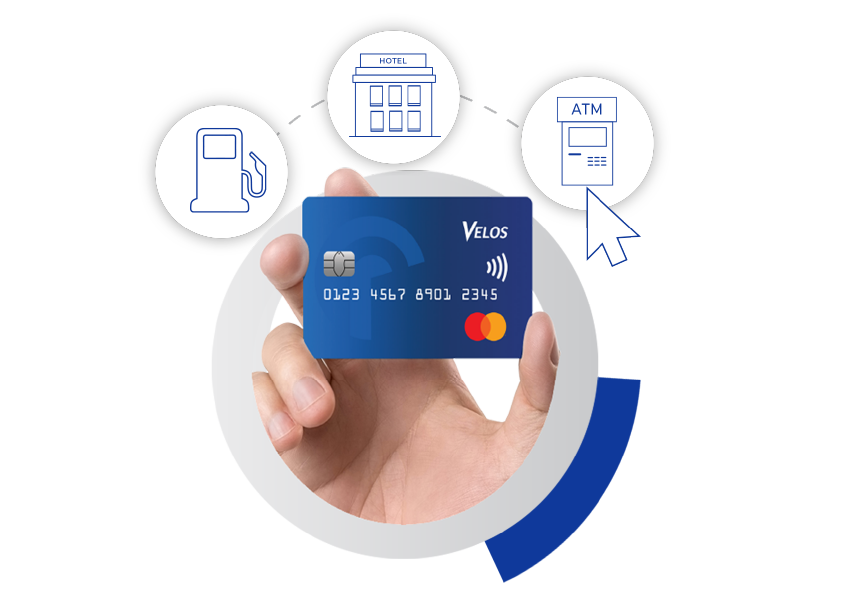 Benefits of our online account management
Need help?
Choose one of the options below to enquire about Velos